2021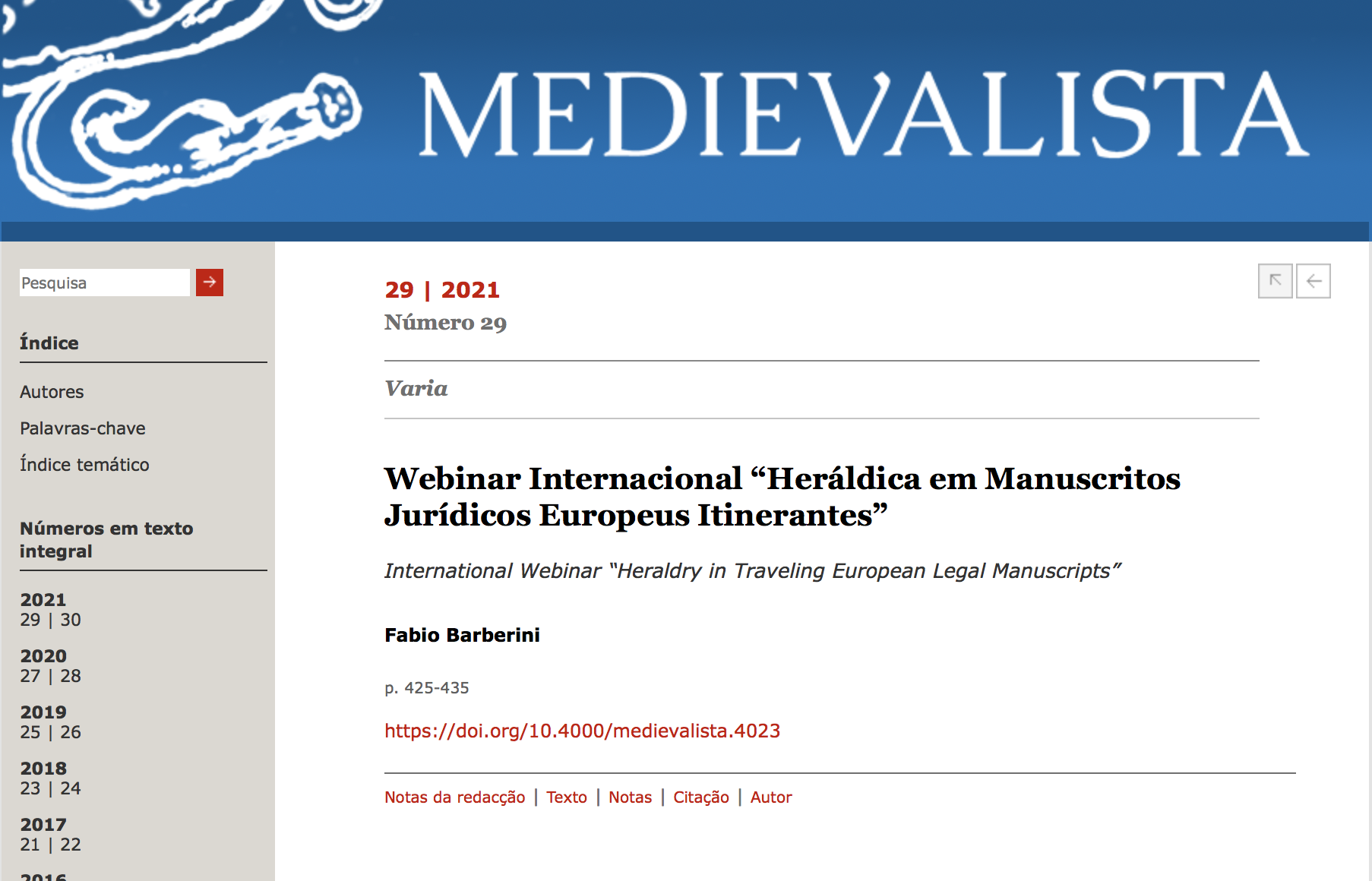 Fabio BARBERINI, Relatório do Webinar Internacional "Heráldica em Manuscritos Jurídicos Europeus Itinerantes" / Report of International Webinar "Heraldry in Traveling European Legal Manuscripts", in Medievalista on-line,  29 (2021), pp. 425-435  [posto online no dia 01 janeiro 2021, consultado o 11 agosto 2021]
2020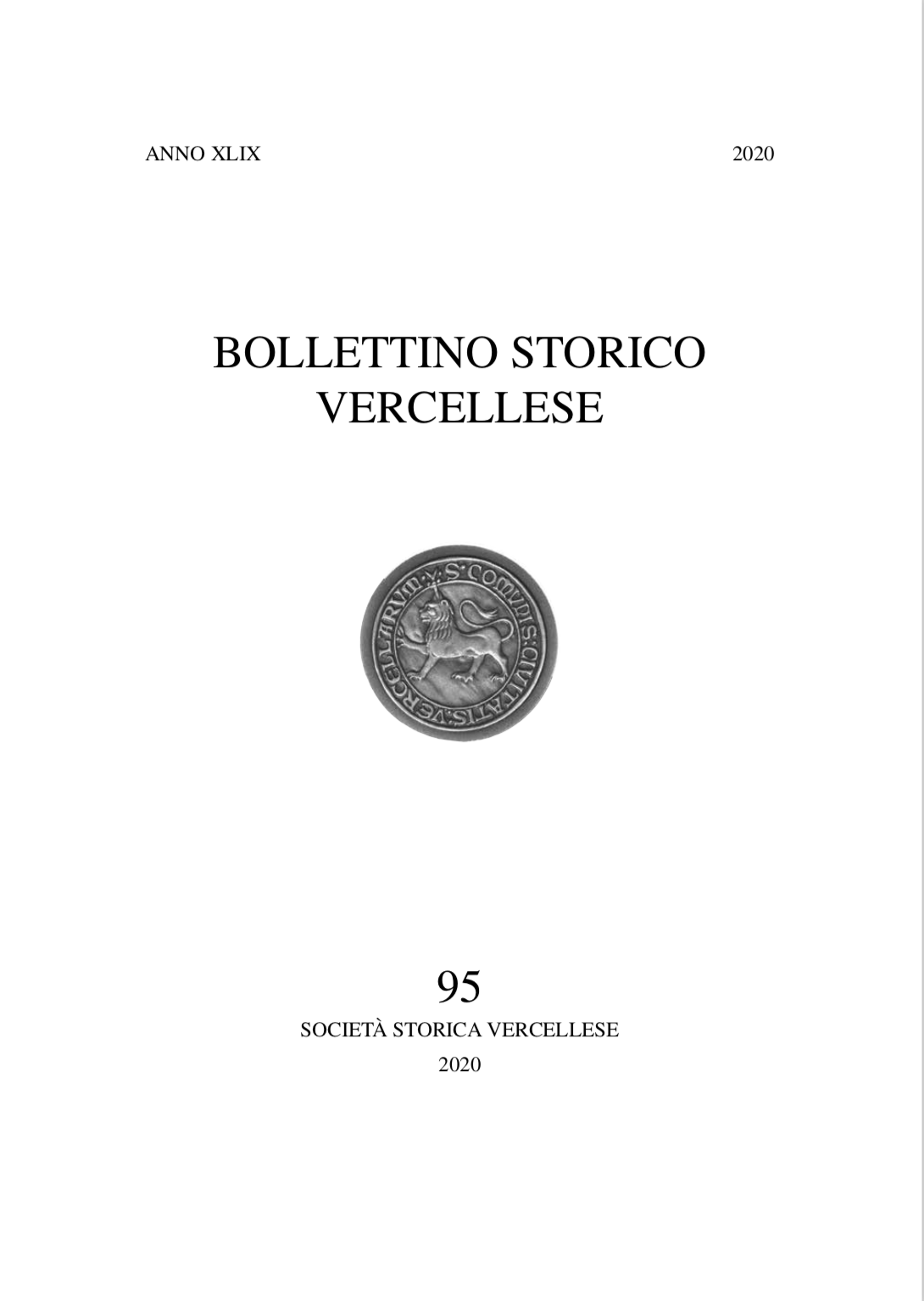 Sara MINELLI, Report of the 2nd International Workshop of IUS ILLUMINATUM, in Bollettino storico vercellese, 95 (2020), pp. 202-203
17 November 2020

Maria Alessandra Bilotta

PI of IUS ILLUMINATUM and Viviana Persi, associated researcher of our research team, participated in the Webinar organized by Cristina Ciancio, Professor of of History of Law at the Università del Sannio. The Webinar took place November 17, in the Dipartimento di Diritto, Economia, Management e Metodi Quantitativi of the Università del Sannio. Viviana Persi explained the juridical aspects of the miniatures of the "Tres Libris" and Maria Alessandra Bilotta presented our research team. The event was featured in this article "Il mondo magico delle miniature che illustravano i manoscritti giuridici di tre libri del Codice Giustinianeo" published by Gazzetta di Benevento
6 July 2020
Maria Alessandra Bilotta

PI of IUS ILLUMINATUM and Gianluca del Monaco, member of our research team, participated in the Webinar "Miniare il Diritto. I manoscritti giuridici bolognesi e francesi della Biblioteca Capitolare di Vercelli" on 9 July 2020. The event, organized by Fondazione Museo del Tesoro del Duomo e Archivio Capitolare in collaboration with our research team was featured in this article: "Al Museo del Tesoro del Duomo incontro online per scoprire le antiche miniature" published by TgVercelli.it
1st April 2020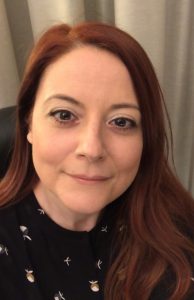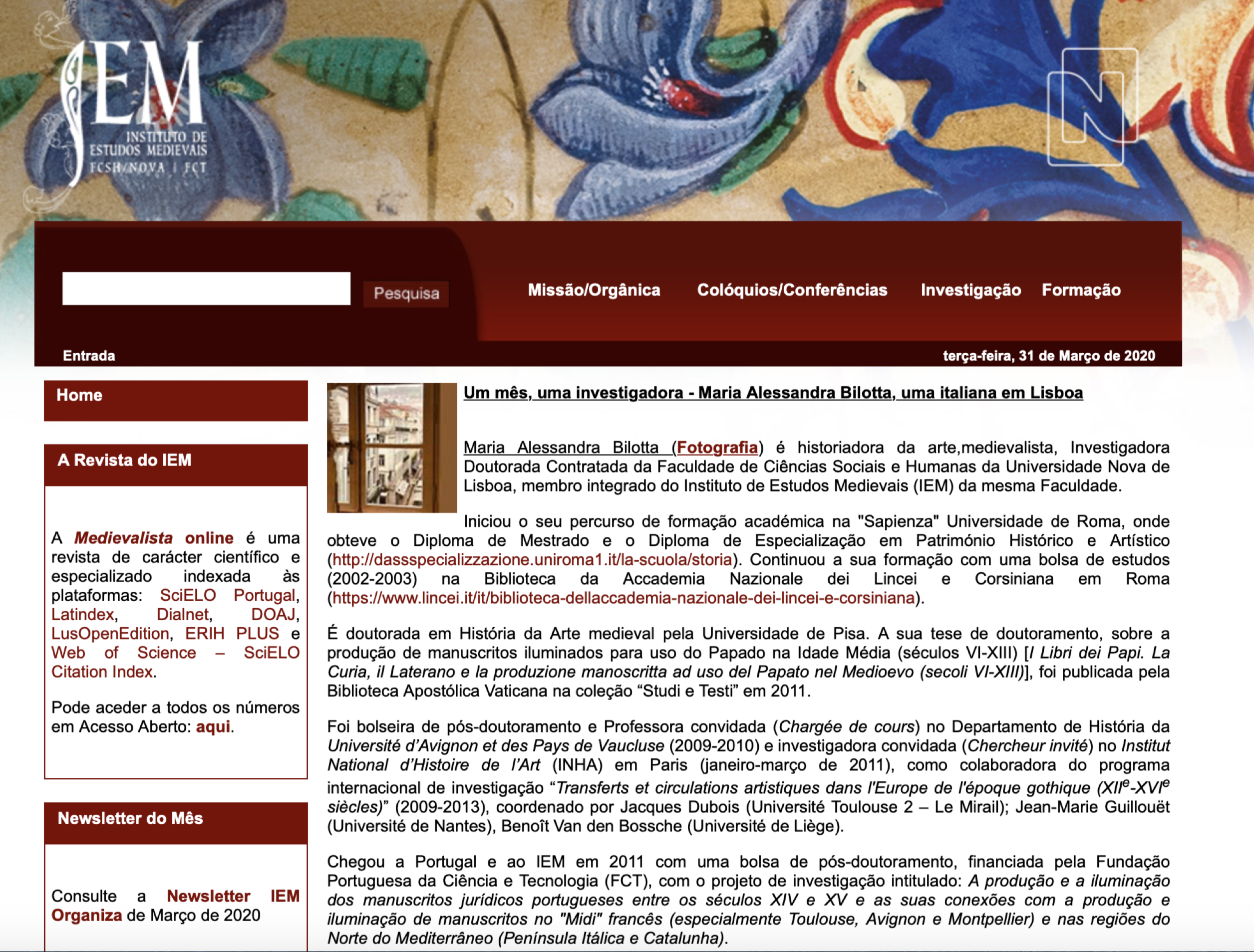 Maria Alessandra Bilotta, coordinator and PI of our research team, is the protagonist of the "One month, one researcher" section in the April 2020 Newsletter of the Institute for Medieval Studies (Instituto de Estudos Medievais) of the Faculdade de Ciências Sociais e Humanas – NOVA FCSH: "One month, one researcher. Maria Alessandra Bilotta: an Italian in Lisbon".
27 March 2020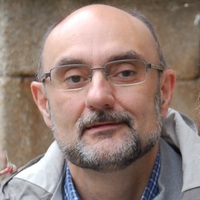 With great sadness we are sorry to announce that Javier Docampo Capilla, Director of the Department of Manuscripts, Incunabula and Rare of the National Library of Spain, member of the scientific committee of our team has left us today. Javier Docampo, whose scientific merits are numerous, had enthusiastically accepted to follow the work of our team: his friendship, his competence and his generosity will be an incentive and example for us to follow in order to do better and more. Our deepest condolences to his family and loved ones – The IUS ILLUMINATUM research team
Here a memory of Javier Docampo written by Samuel Gras, member of our research team : In memoriam Javier Docampo Capilla (1962-2020)
October 2019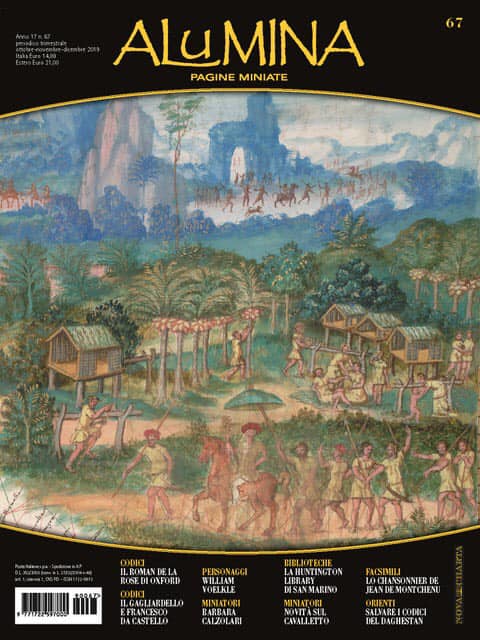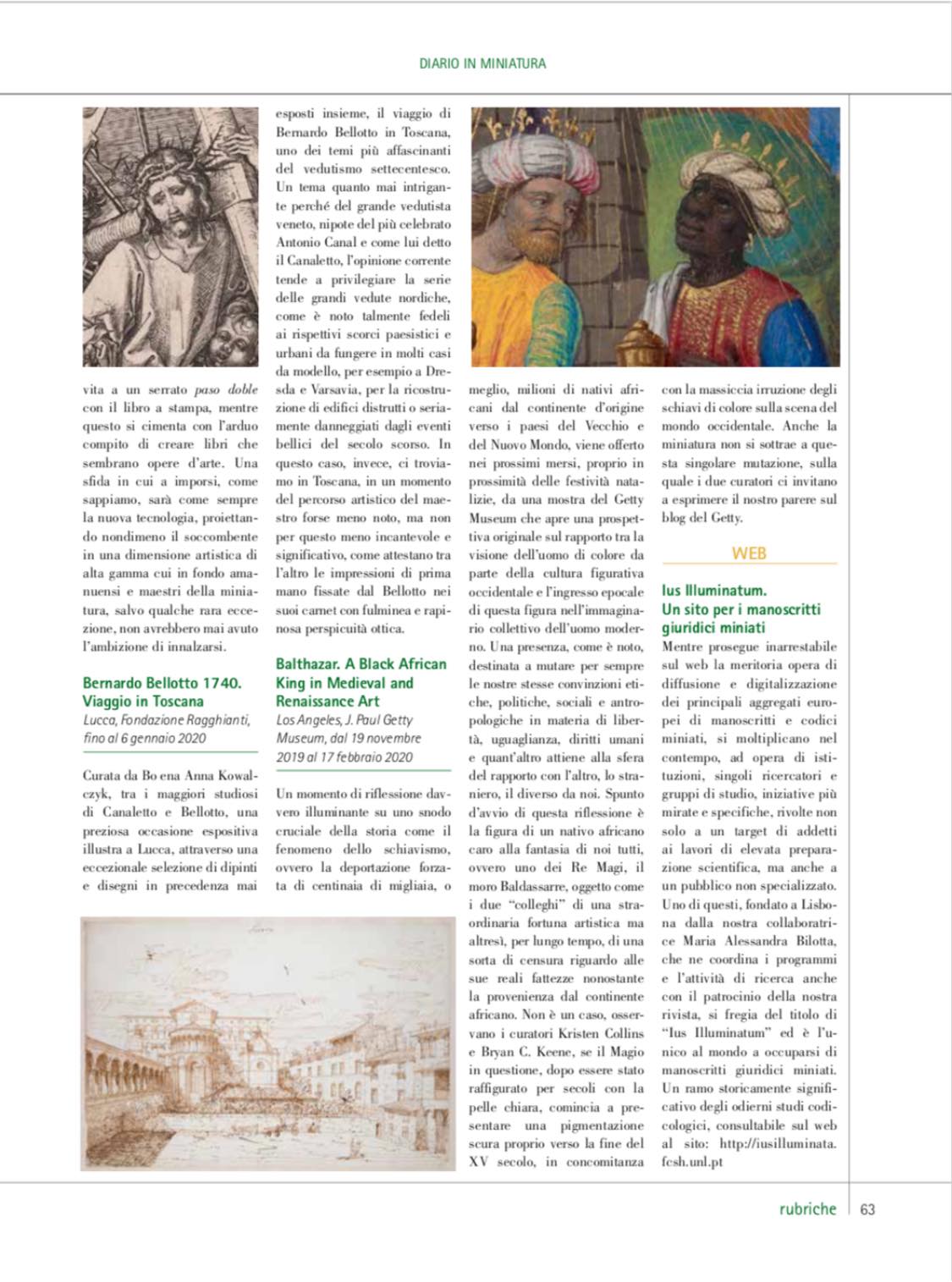 The website of research team IUS ILLUMINATUM has been reviewed in the  issue 67 (October – November – December 2019) of the magazine Alumina. Pagine miniate p. 63. 
June 2019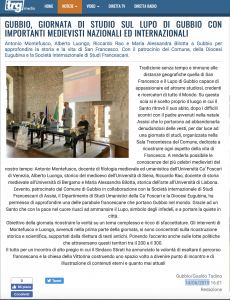 Maria Alessandra Bilotta PI of IUS ILLUMINATUM spoke at the conference entitled "Il lupo di Gubbio", organized by Antonio Montefusco, member of the Scientific Committee. The Conference was featured in this article "GUBBIO, GIORNATA DI STUDIO SUL LUPO DI GUBBIO CON IMPORTANTI MEDIEVISTI NAZIONALI ED INTERNAZIONALI" published by TGR-media (14/06/2019)